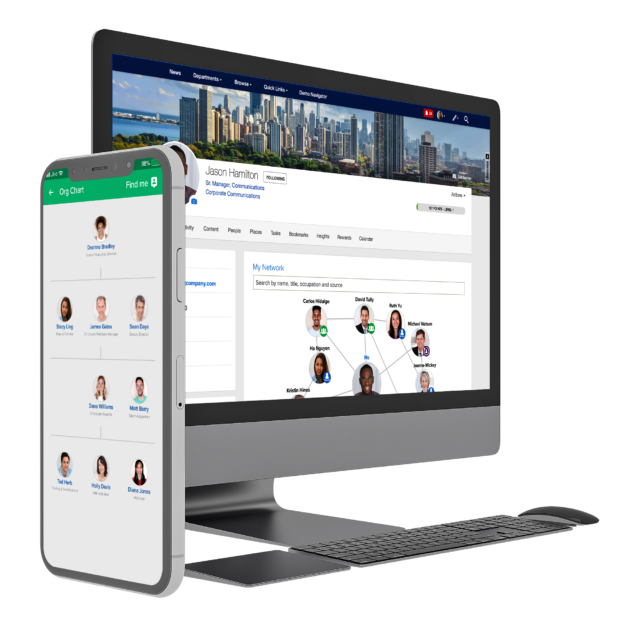 Jive's PeopleGraph™ Knows Your Team Better Than They Know Themselves
PeopleGraph™ understands your people – their jobs, their skills, their needs – and uses that intelligence to deliver the information they need, exactly when they need it.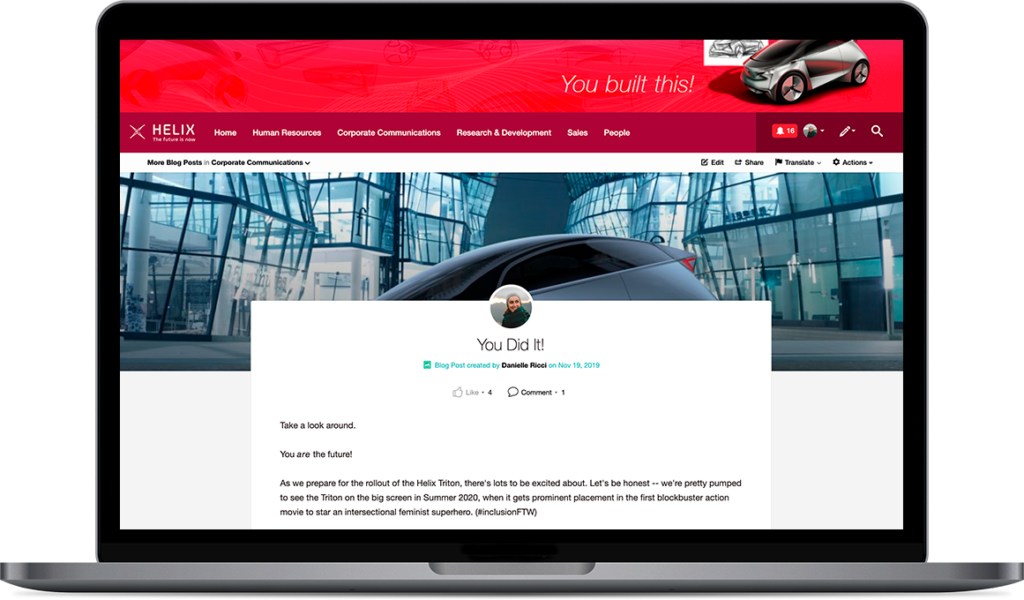 Communicate
Drive communications in every direction: top-down, bottom-up, peer-to-peer. Our groundbreaking PeopleGraph™ technology maps relationships among your team members to help facilitate seamless and effective communication, no matter what.
News
Deliver compelling, personalized news streams on mobile and desktop devices. People can respond, comment and share, sparking authentic dialogue that gets everyone on board.
Video
Upload, tag and share high-quality videos – your own, as well as videos from YouTube, Vimeo and other services. You can embed videos in blogs, discussions, status updates and other content, too. Learn more
Blogs
Give executives and employees a platform to share ideas, inspire and inform with easy-to-publish, media-rich blogs.
Urgent Notifications
Broadcast time-critical communications via high-visibility channels such as text and voice – right from Jive.
Inbox
Manage all your communications and conversations, including email and notifications from external systems, in one place.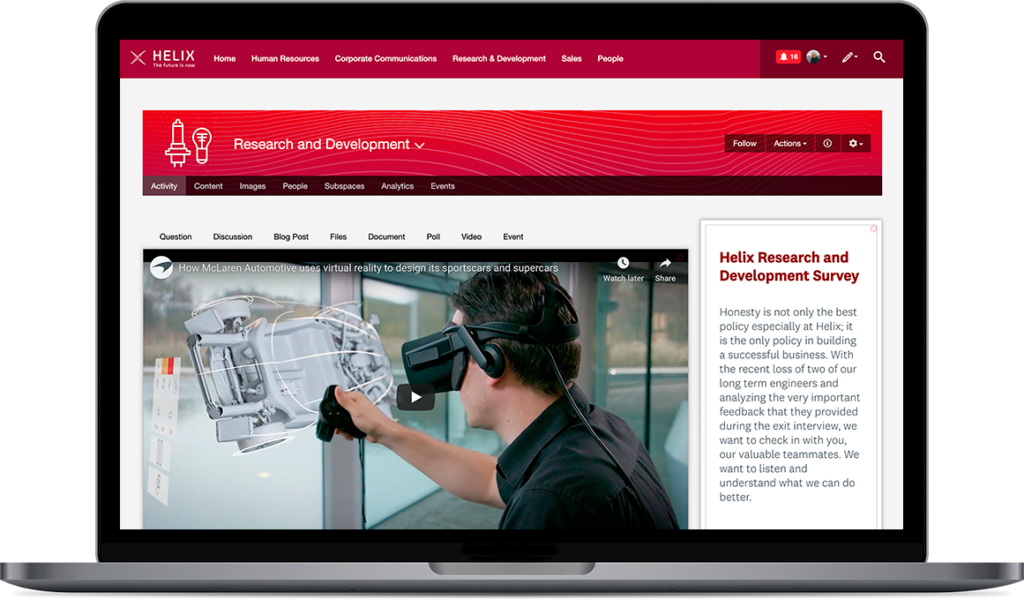 Collaborate
Jive's PeopleGraph™ throws people-centric collaboration into hyperdrive. It brings all the pieces – people, content and resources – together in central, organized spaces to keep collaboration fast and frictionless.
Spaces And Groups
Quickly set up and launch collaborative spaces and groups tailored to your teams, departments and communities of practice. No IT help required.
Documents
Jointly create, comment on and revise rich wiki-style documents. Jive keeps all drafts and authors in sync.
Outside Collaborators
Work directly with outside partners, contractors and agencies, with complete security and privacy.
Task Management
Go straight from talk to action. Assign to-dos, track outcomes and ensure follow-through.
File Sharing
Make all your files easy to find and work with. Share, preview, download, comment and follow. Version control is built in.
Discussions
Ask and answer questions, strategize and make decisions, without the time sink of meetings, email and conference calls.
Events
Schedule and coordinate company events. Send invitations, collect RSVPs, manage attendance and more – without email. Learn more
Polls
Survey your colleagues, get fast answers and take the pulse of your organization with easy-to-publish polls.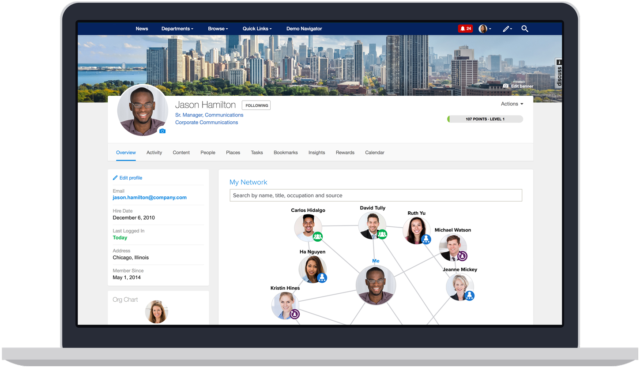 Connect
Turn a dispersed organization into a close-knit community. PeopleGraph™ understands the intricacies of ongoing projects at your organization and automatically recommends relevant subject experts for your employees to talk to.
PeopleDirectory
Jive is the ultimate corporate directory: quickly identify experts, locate potential collaborators and learn all about colleagues, including their skills, endorsements and mutual connections.
Social Networking
Liking, following, @mentions, activity streams, status updates and real-time notifications help users make rapid connections and stay updated on what matters.
User Sync
Build the ultimate employee directory by importing information from external personnel systems into Jive. Learn more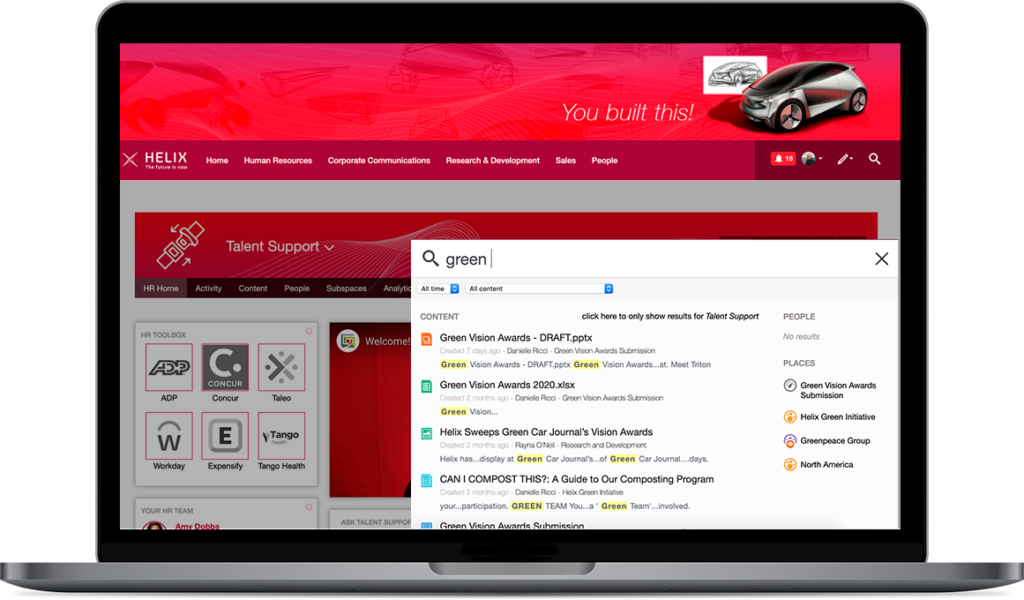 Discover
PeopleGraph™ brings Google-like search to your organization's information architecture. It doesn't just help users find things they're searching for; it understands their search intent and helps them discover critical information and people they aren't even aware of.
Enterprise Search
Instantly find people, content, anything – in Jive and connected systems – with a few keystrokes. Jive's smart search engine returns precise, prioritized results based on what's important to you.
Intelligent Recommendations
Using machine intelligence, Jive proactively connects you with the people and information you need to know.
Ideation
Brainstorming has never been so easy. Jive's ideation module lets users submit and vote on ideas, then filter the results to find the best and brightest notions. Learn more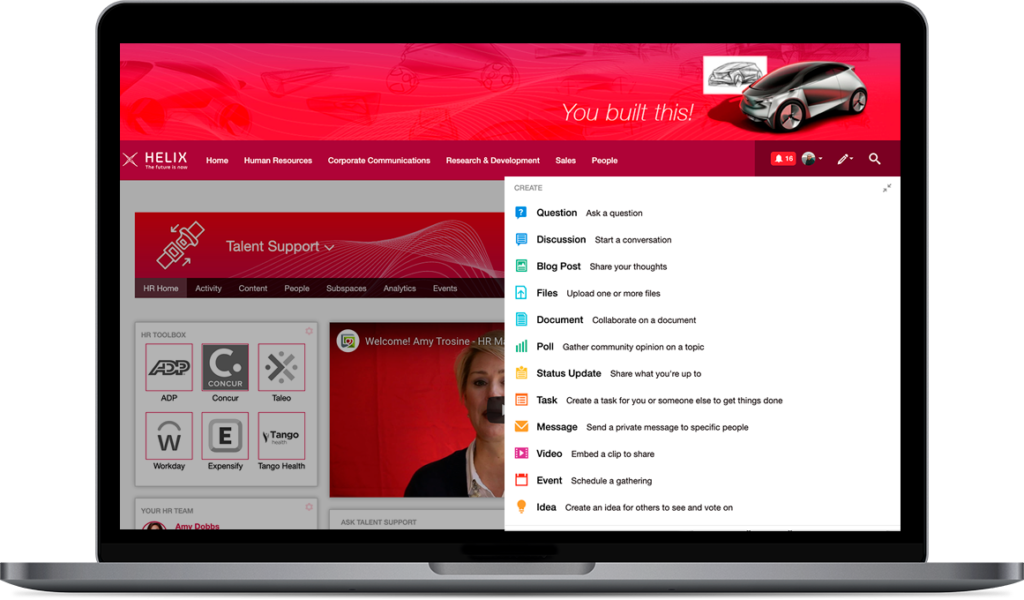 Engage
The world's most adopted intranet, Jive delivers an intuitive user-friendly interface, personalized dashboards and individualized recommendation engines. Plus, it comes equipped with special capabilities that take participation, enthusiasm and engagement to a whole new level.
Quests And Rewards
Accelerate onboarding, incentivize performance and turn employees into company champions using customizable quests, rewards and leaderboards.
Peer Badges
Employees thrive when their work is appreciated. Peer Recognition Badges let co-workers acknowledge each other's accomplishments and spur each other on to greater heights.
Engagement Dashboard
Track employee engagement over time and by department. Analyze user interactions and activity to drive higher participation and enthusiasm.
Rich Profiles
Jive goes way beyond the usual contact info and brings employees to life with detailed profiles describing interests, skills, contributions, organizational connections and more.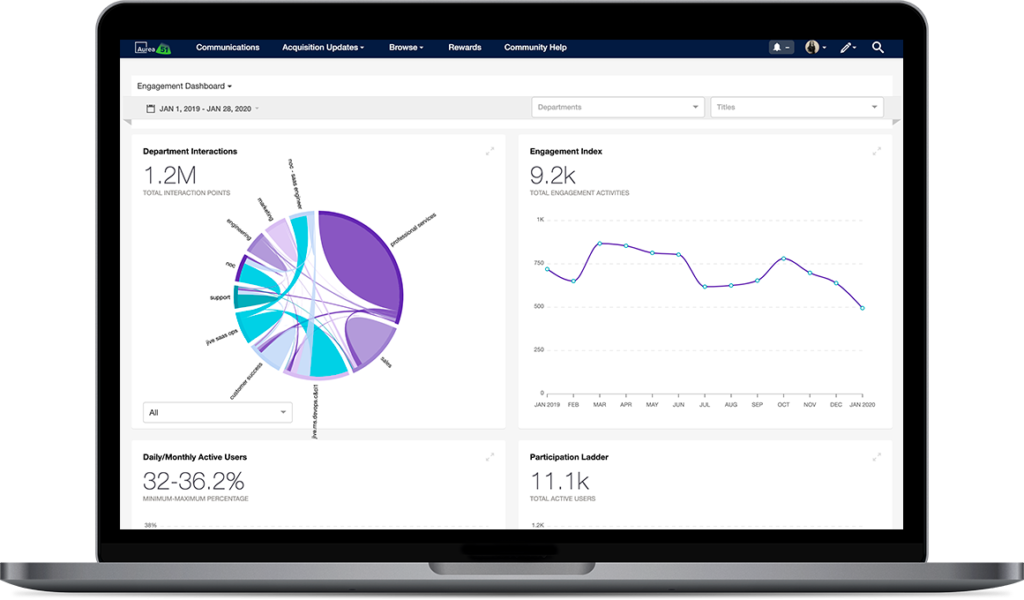 Analyze
Jive goes way beyond standard analytics – giving you unprecedented insight into how people in your organization are really collaborating. Discover what's working, what's not and how to improve.
Community Health And Adoption
Measure intranet usage and activity. Track community growth. Monitor and maximize employee engagement. Demonstrate value to business owners.
Impact Metrics
Impact Metrics give every content creator – from corp comms to ordinary users – detailed, real-time feedback on their reach, readership and impact.
Sentiment Analysis
Jive Insights Advanced is a new kind of analytics tool that provides data-driven insight into employee sentiment and behaviors, helping you spot trends, fine-tune employee programs and improve performance across your organization.
Personal Analytics
Every Jive user has their own analytics dashboard, so they can view their contributions and track their interactions in the social graph.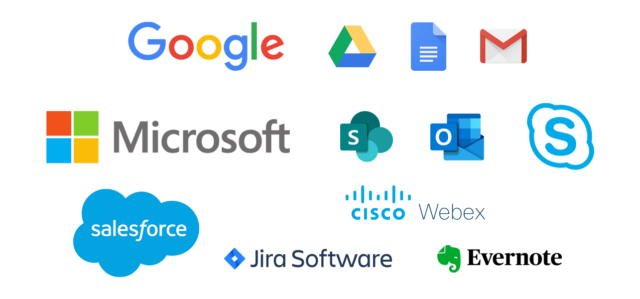 Integrate
Jive's flexible integrations connect to all the best-in-breed platforms your employees love. And don't worry, you'll stay organized even when working in your favorite external apps and tools as they continuously sync with Jive's platform.
Productivity And Document Collaboration
Upload or create content in Office 365 or Google Docs, then share, comment and edit in Jive's open collaborative environment.
Email
Jive integrates with Outlook and seamlessly syncs with Gmail, adding powerful social context and collaboration potential.
Cloud Storage
Collaborate on content in Jive while storing it in external systems like Box, Google Drive, SharePoint Online, SharePoint 2013 and Dropbox.
Real-Time Communications and Conferencing
Make your interactive intranet even more interactive by integrating Jive with real-time communication apps like Cisco WebEx and Jabber, Microsoft Skype for Business Online and Google Hangouts.
Other Systems
Jive integrates with Salesforce, Jira, Evernote and more, surfacing information from those systems in Jive, where everyone can see, discuss and act on it.
Custom Integrations
With Jive's robust REST API and SDKs, there's no limit to what you can integrate.
Security And Compliance
Protect your data and ensure compliance with Jive's iron-clad security.
Frequently Asked Questions:
We've got your back every step of the way!