Crowdsource Innovation And Unleash Brainstorming
Don't let great ideas die on the vine. With Jive Ideation, you can foster a culture of innovation, capturing the best and brightest thinking from across your organization and taking breakthrough concepts to market in record time.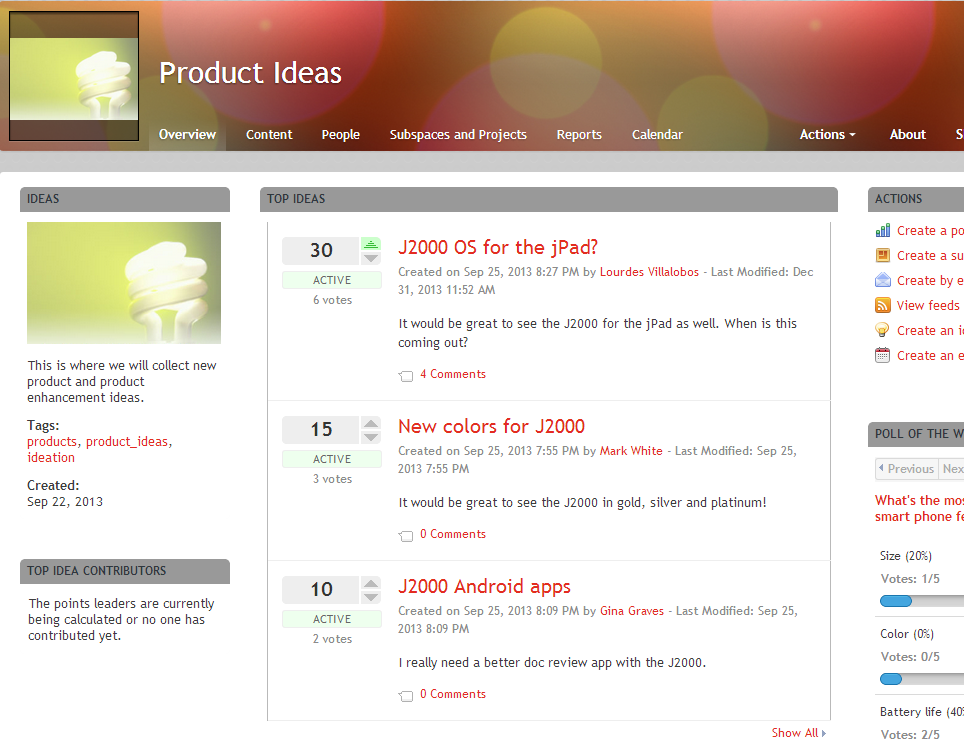 Jive's Ideation feature takes brainstorming and collective innovation to a whole new level.
It enables Jive intranet users to easily submit ideas to colleagues, who can then vote them up or down. You sort and filter ideas based on their stage, popularity or date created – making it easy to identify the most promising concepts and reward the best innovators and collaborators.
Tap the power of crowdsourcing while giving employees a voice
Harness the combined creativity of your workforce
Provide clear visibility for ideation up the management chain
Align innovation with global market objectives by making the ideation process borderless
Preserve the history of ideas, while using Jive to collaborate on their implementation