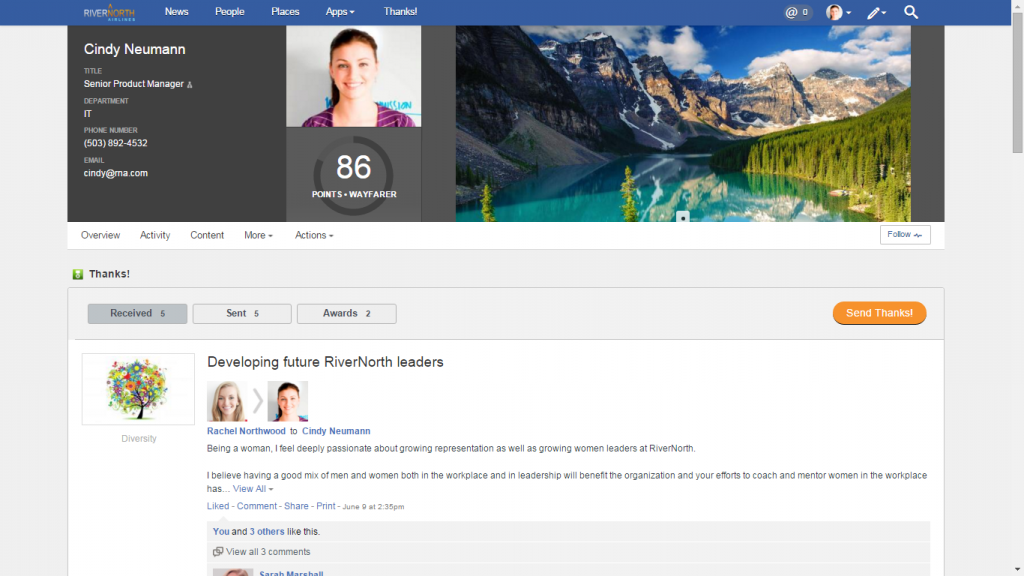 Turn recognition into a business asset
Hosting your recognition program in Jive gives employees an easy way to congratulate co-workers for a job well done, use storytelling to bring corporate values to life, and stay updated on team members' accomplishments. Over time, TemboSocial Recognition builds a searchable public archive of the repeatable behaviors that drive employee excellence and organizational success.
TemboSocial Recognition can be deployed in Jive within one hour, saving untold dollars on complex and often challenging integrations. Once installed, employees can access the program using any device from any page.
Key Benefits:
Amplify the frequency and reach of recognition via the existing company intranet
Leverage the social features of Jive – view, comment, like, share, inbox notifications, post to the News and Activity Streams
Extend the Employee Profile with a recognition 'social trophy case'
Key Features:
Send recognition to individuals or teams
Link recognition to company values and behaviors
Send recognition from any page or document inside the intranet
Include formal awards such as Years of Service, annual CEO Gala awards, etc.
Robust reporting and analytics