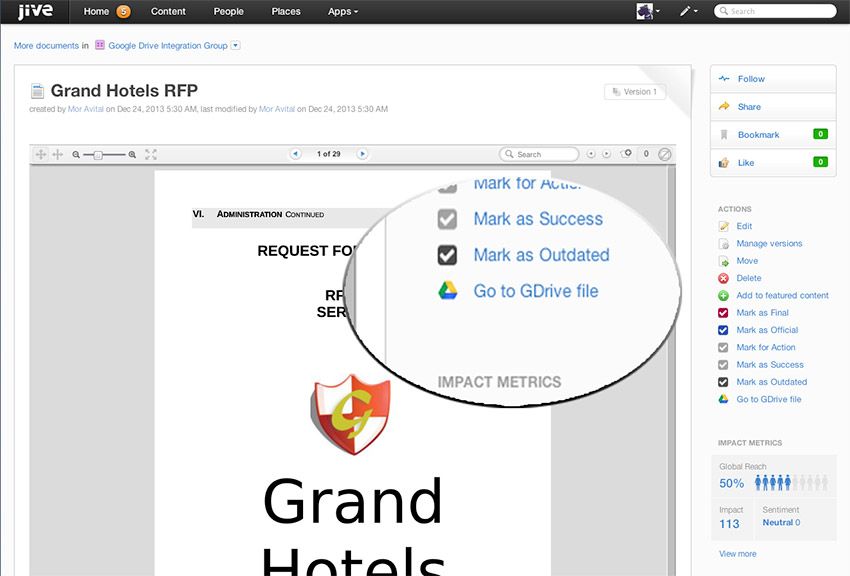 The Google Drive module for Jive brings Google's cloud-based content-sharing to Jive communities, enabling users to transfer files of any size with robust security and drag-and-drop simplicity. You can quickly and easily share and collaborate on files stored in Google Drive from inside Jive. Or you can work in Google Drive directly. Both Jive and Google Drive are synchronized automatically, so content stays current regardless of which environment you're working in.
Frequently Asked Questions:
We've got your back every step of the way.
Does Jive offer Google Drive integration?
Yes. Jive integrates with Google to help you access and edit Google Drive docs easily. Google Drive integration brings Google's cloud-based content-sharing service to Jive communities. Users can transfer and collaborate on files of any size.