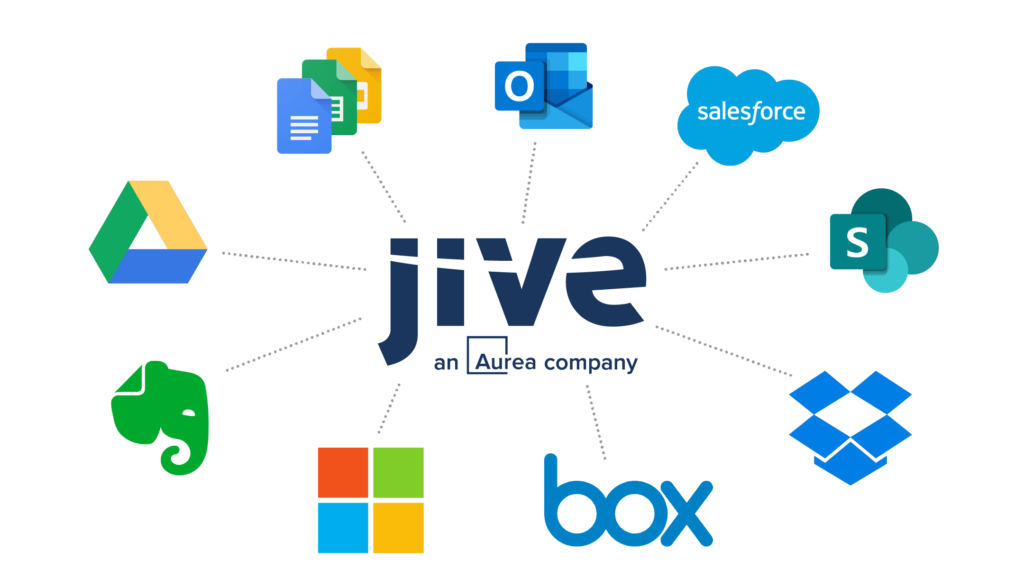 Simple, Unified Collaboration Across Your Microsoft Stack
Microsoft Office 365 is great for creating content. Jive is great for communicating and collaborating openly and seamlessly. Together, they're great at nearly everything. That's why we created Jive for Office 365. It's an out-of-the-box integration that blends the best of Microsoft and Jive, letting you author documents, spreadsheets and PowerPoint decks in O365 while collaborating around them in Jive, making things simpler than ever to find, share and work on together.
With Jive for Office 365, content is no longer trapped in separate application silos. Documents may reside in Word, Excel, PowerPoint, SharePoint or OneDrive, but you no longer need to switch between apps to find them or work on them. Instead, everything is accessible in one place. You can locate all your content in seconds with one quick search. You can share with anyone in your organization – or with collaborators outside your organization – with complete security and privacy. You can discuss, comment, co-edit – just as you'd do with any Jive document. Jive keeps it all in sync and indexed, so there are never any disconnects or clashing versions.
In effect, Jive becomes a collaborative hub, bringing all your people, content and systems together in one digital workplace. And that's true whether your Microsoft applications are on-premises or in the cloud – or a mix of both. Jive bridges it all, making life easier for your employees and your IT department.