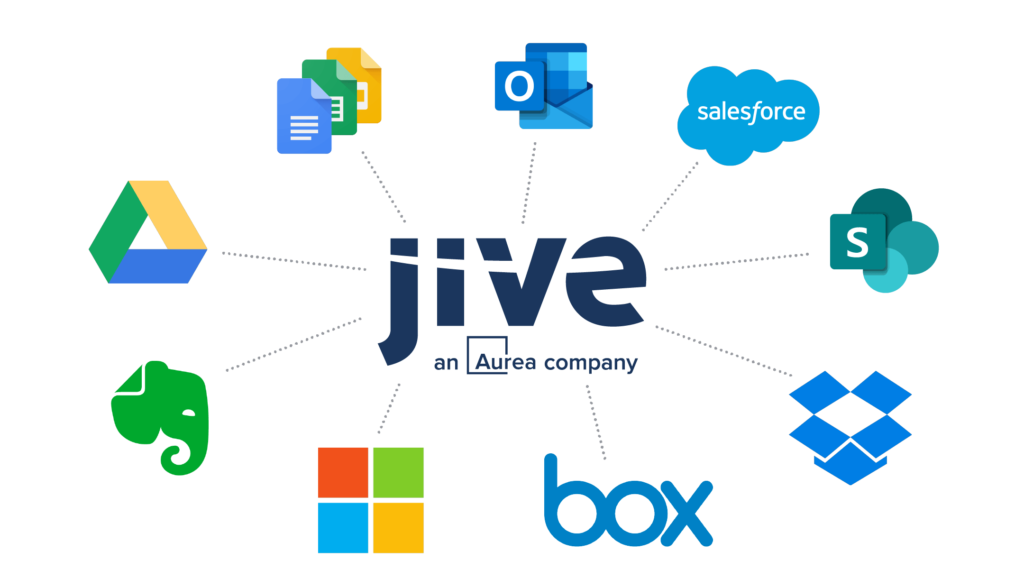 Jive provides the engaging employee experiences you'd expect from the world's leading social intranet software. SharePoint provides the powerful document and workflow capabilities you'd expect from an industry-standard content management system. With this ready-to-use integration, you get the best of both: a cutting-edge interactive intranet that seamlessly leverages your SharePoint content and functionality.
Free siloed content and bring it into Jive's open, collaborative environment, where it's easy to find, share and work on together. Content can continue to live in SharePoint, but users can view, discuss and interact with it transparently just as if it resided in Jive.
Use Jive's out-of-the-box onboarding, employee support and corporate communications experiences to align and inform your workforce, while pulling in relevant documents and other content (such as employee benefits and policy documents) stored in SharePoint.
Quickly find any content – whether it's in Jive or SharePoint.
Users who need access to advanced SharePoint capabilities such as workflows and forms can continue to work in SharePoint while still taking advantage of Jive activity streams, collaboration features and content.
Choose whatever approach fits your needs to drive efficiencies and fully leverage your SharePoint investment!