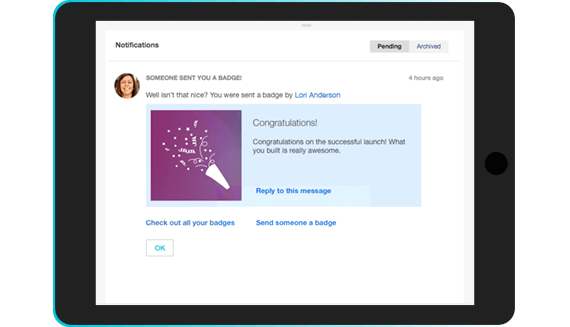 Peer Recognition
Employees thrive when their work is appreciated. Peer Recognition Badges let co-workers and managers acknowledge a person's accomplishments, whether it's a job well done, a promotion or just being an awesome teammate.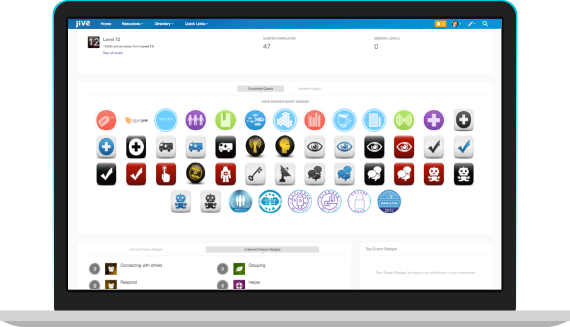 Quests and Rewards
Use Jive's built-in engagement and rewards system to onboard new hires fast, energize participation and turn employees into company champions. Compelling quests and missions are provided out of the box, which you can manage and further customize through a powerful console.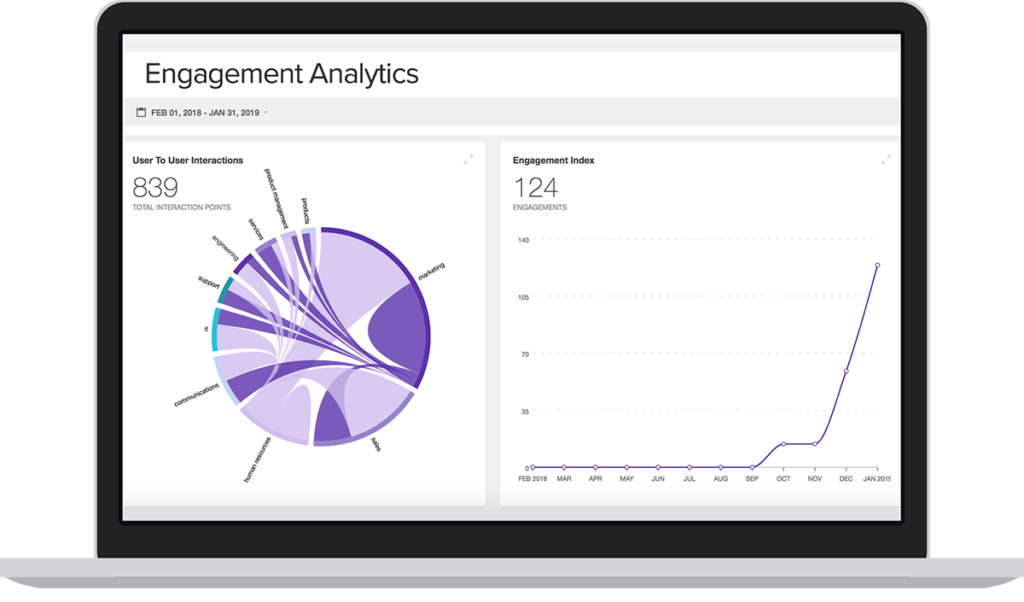 Engagement Dashboard
Jive Community Heath and Adoption Reports provide all the detailed usage stats you'd expect. But they go further, providing deep insight into employee engagement and helping you understand organizational performance like never before. Want to show your CEO exactly where employee engagement is highest, where it's lagging and how to amp up collaboration and productivity? Now you can.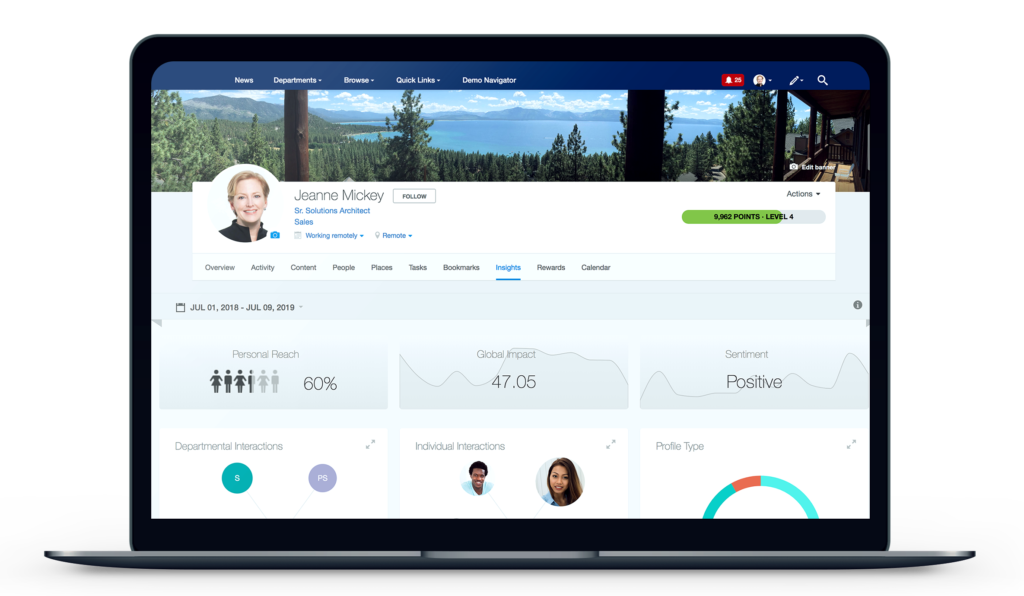 Profiles With Personality
Get to know your colleagues even before you meet them. Find experts and collaborators. Jive's user profiles go beyond the usual contact information. They include skills, recognition, activity and endorsements that call out peoples' strengths and bring each employee to life. They're easy to integrate with external people management systems, too.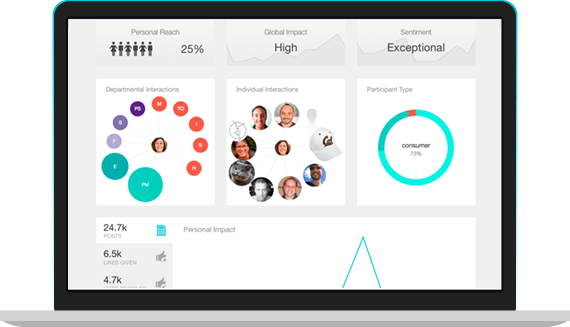 Personal Insights
Jive gives every user their own analytics dashboard, so they can measure their reach, view the effect of their contributions and track their interactions in the social graph. By showing people the difference they make, Jive helps them work better – and feel better about the work they do.